 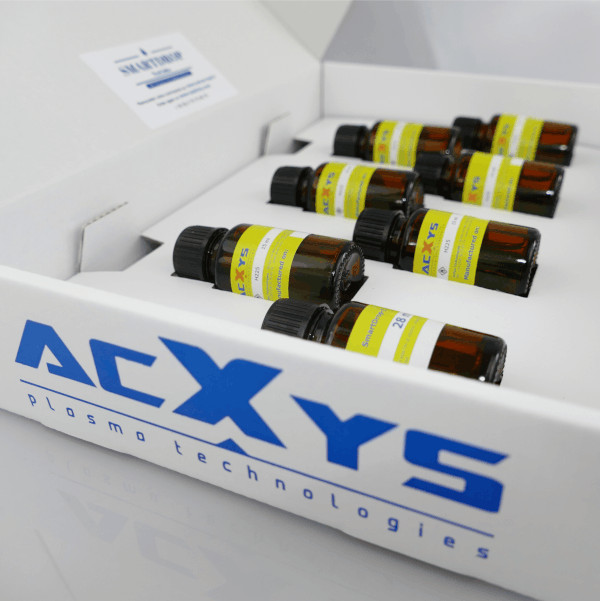 The right choice for a mart and cost effective solution: pick 7 SmartDrop-E test ink bottles and get a free storage box.
SmartDrop-E bottle
A clever way to measure surface wettability – in a bottle.
SmartDrop-E test ink bottle. This yellow tinted ink provides a quick and reliable measurement of material surface energy, whether you need to check the material's cleanliness condition, assess the outcome of a surface treatment, or check that your recent shipment meets your technical requirements.
SmartDrop-E provides super reliable results when it comes to measuring the surface energy of PTFE, EPDM, PET or PVC material. The values range from 22 to 72 mN/m (2mN/m variation according to ASTM D2578-09 standard).
Data sheet
Ink type

SmartDrop-E

Applicable standard

ASTM 2578-09

Colour

Yellow

Values range

22 to 72 mN/m

Recommended shelf life

3 months

Packaging

Individual cardboard box

Weight

48 g

Origin

France

Bottle size

6,5 cm (h) - 2,7 cm (Ø)

Contains

15 mL