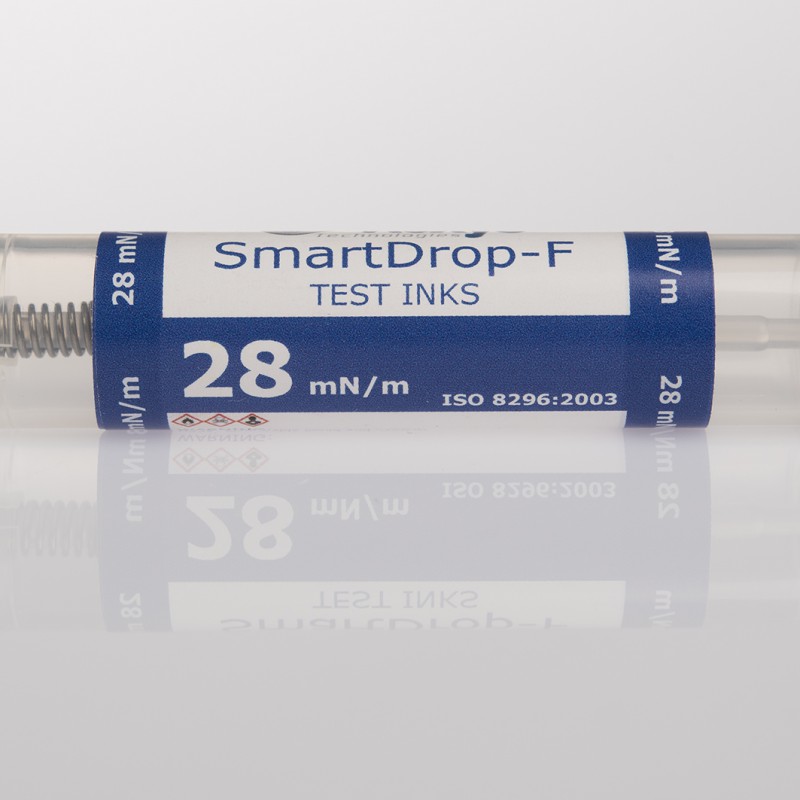  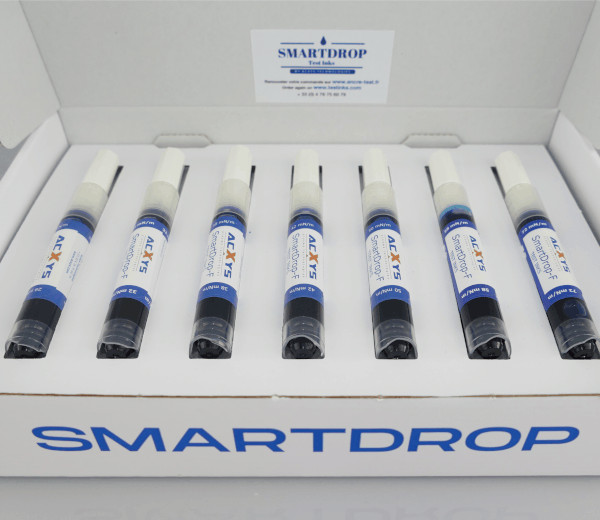 The right choice for a mart and cost effective solution: pick 7 SmartDrop-F test ink pens and get a free storage box.
SmartDrop-F test ink pen
A reliable surface energy measurement with SmartDrop-F – in a smart pen.
SmartDrop-F test ink pen. This blue tinted ink provides a quick and reliable measurement of material surface energy, whether you need to check the material's cleanliness condition, assess the outcome of a surface treatment, or check that your recent shipment meets your technical requirements.
SmartDrop-F provides super reliable results when it comes to measuring the surface energy of polymer, glass or metal material. The values range from 28 to 72 mN/m (1mN/m variation according to ISO 8296 : 2003 standard).
Data sheet
Pen tip width

5 mm

Applicable standard

ISO 8296 : 2003

Colour

Blue

Values range

28 à 72 mN/m

Recommended shelf life

6 months

Packaging

Zipped plastic bag

Pen size

13.5 cm (h) - 1.5 cm (Ø)

Weight

21 g

Origin

France

Contains

8 mL